After successfully connecting your USB storage and logging in, you can start browsing map updates and extra content in your Renault Media Nav Evolution Toolbox. Click the "Catalogue" button in the menu bar on the left hand side.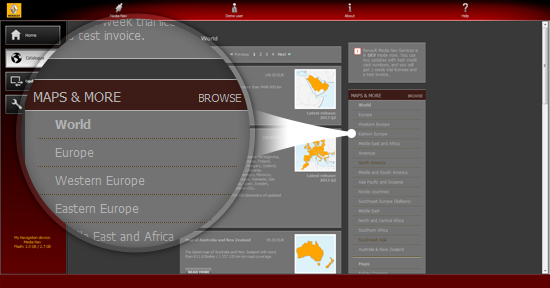 After clicking the "Catalogue" button you can see the list of available packages. It is easy to find the right packages with the right filters. The top section of the filters stand for region filtering, the bottom ones for type filtering. By default the "Catalogue" view is populated by the maps of the world but it's only a single click to narrow down the results to a region or a different package type.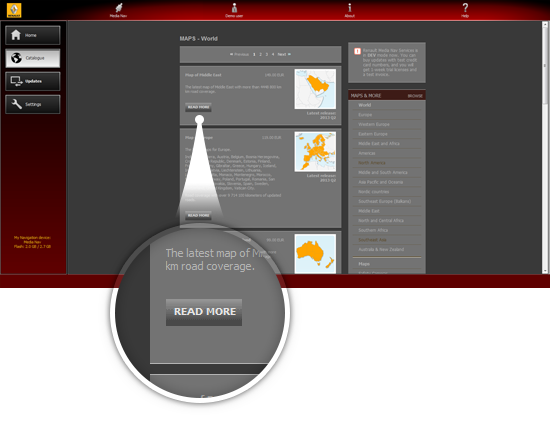 If you see a package you would like to inspect more in details, click the "Read More" button and you will be redirected to the package details screen.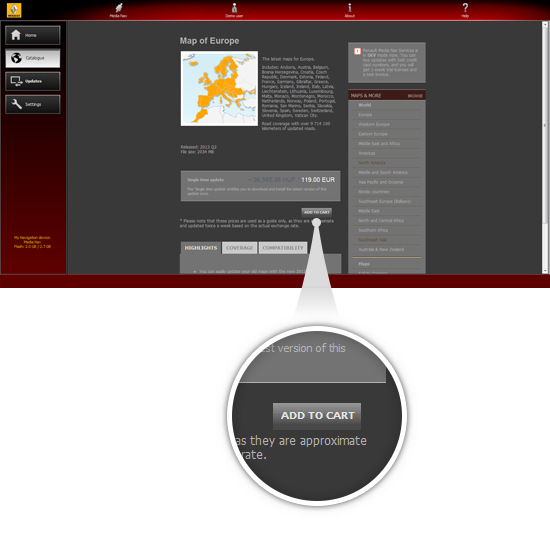 If the content matches your needs, hit the "Add to cart" button.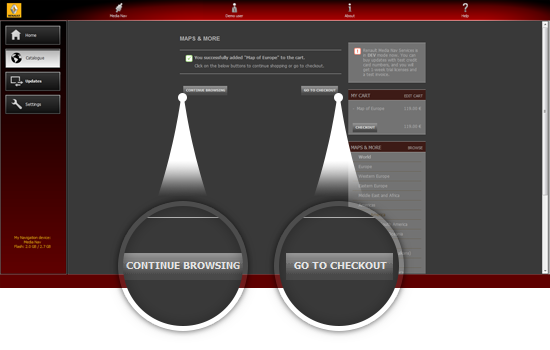 If you wish to add further updates to your cart, press the "CONTINUE BROWSING" button to return to "Catalogue" view. If there are no additional packages you wish to add to your cart, press the "Go to checkout" button to start the payment process.